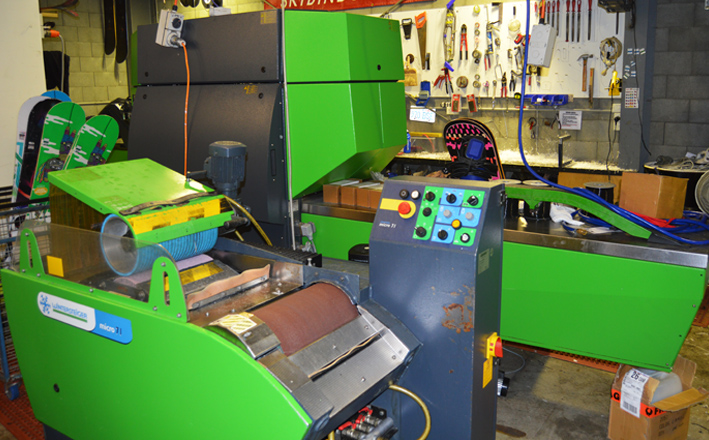 REPAIRS & TUNING
Monster Depot Ski Hire offers the best repair prices in town, with a full Wintersteiger workshop and expert staff to give your equipment optimum performance in glide and edge hold.
Whether you're after a full tune with snow specific, stone ground structure, or just a quick wax and rust removal off your old favourites, our fully trained and experienced staff have all the necessary equipment to get you gliding on the snow. Our Wintersteiger workshop comes complete with a Microjet robot tuner, grinder and edger. We also offer hand/iron waxes and scrape to give your equipment the TLC it deserves.
Haven't waxed in awhile but keen to get to the powder as soon as possible? Give us five minutes with your equipment and our Wintersteiger belt waxer. You'll be so glad you did when you're flying past your mates.
Workshop Service

Pricing

MACHINE WAX
$5
HOT IRON WAX
$20
EDGE & WAX
$40
GRIND, EDGE & WAX
*Rough belt, finish belt, edge & wax
$55
STANDARD SERVICE/TUNE
*Base repair, rough belt, finish belt, edge & wax
$65
FULL TUNE
*Base repair, rough belt, finish belt, stone grind, edge & wax
from
$75
ALL REPAIRS
* D-Lams * Edge Dings * Splits * P-Tex
must be assessed by technician
from
$30
HIGH PERFORMANCE WAX
* Layered Fluoro Wax
from
$35
BINDING MOUNT
$60
BINDING RE-MOUNT
$80
DROP OFF AT
PHONE: 6457 2548